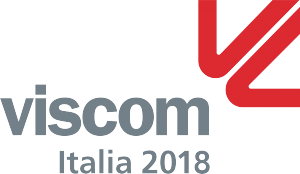 The Ser.Tec group. will be present at Viscom Milano 2018 from 18 to 20 October at stand E09 / F12 with its flagship products, in particular will be present the products of the Eagle series for printing on objects and fabric with important news for both sectors.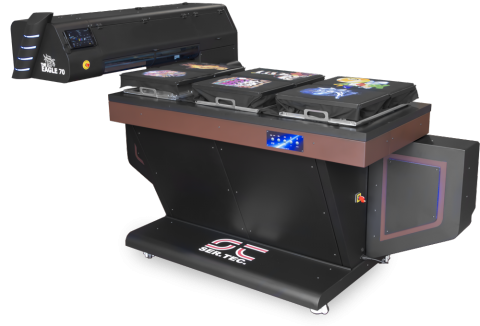 At the stand will be presented for the market of digital printing on fabric the new Eagle TX 70 equipped with 2 printing heads thanks to the proprietary multihead technology resulting in a dramatic increase in printing speed without sacrificing quality. As for the other printers of the Eagle TX series, the size of the tables can be customized to suit every production need. The equipment also includes the remote control tablet and the WhiteRIP professional printing software.
With the printer will be present the post-printing solutions of the Ser.Tec Jolly group, 6-drawer oven, and the P1 heat press.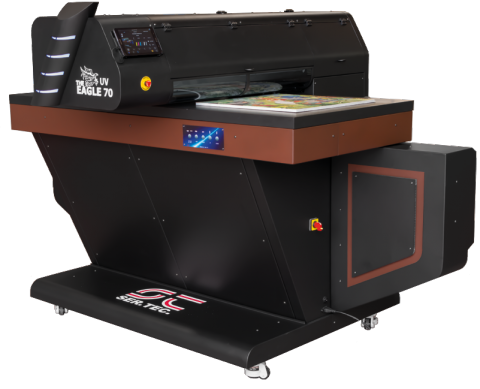 For the UV LED printing sector will be present the Eagle UV 70 that in addition to the improvements already introduced with the new generation as liquid-cooled LED UV lamps, new print engine, low-level inks signaling, remote control via tablet, light indicator and updated design will have further updates to improve the speed and quality of printing. One of these is the new version of the WhiteRIP software that thanks to the rip & print function cancels waiting times for the graphic processing that with the 700x1500mm printing area of Eagle UV 70 results in a gain of several minutes.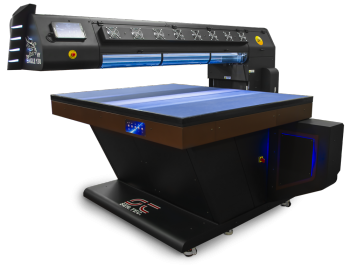 Also for printing on objects will be present at the fair a printer of the Eagle Hybrid line, with specific inks for printing materials such as glass, leather, ceramics and metals. Eagle Hybrid printers, thanks to their technology, guarantee photographic quality prints and exceptional hold. The printed materials are in most cases ready immediately after printing thanks to the adjustable drying lamp integrated in the head carriage, for some materials a rapid passage in the oven is necessary.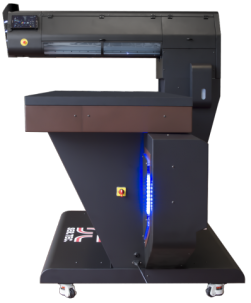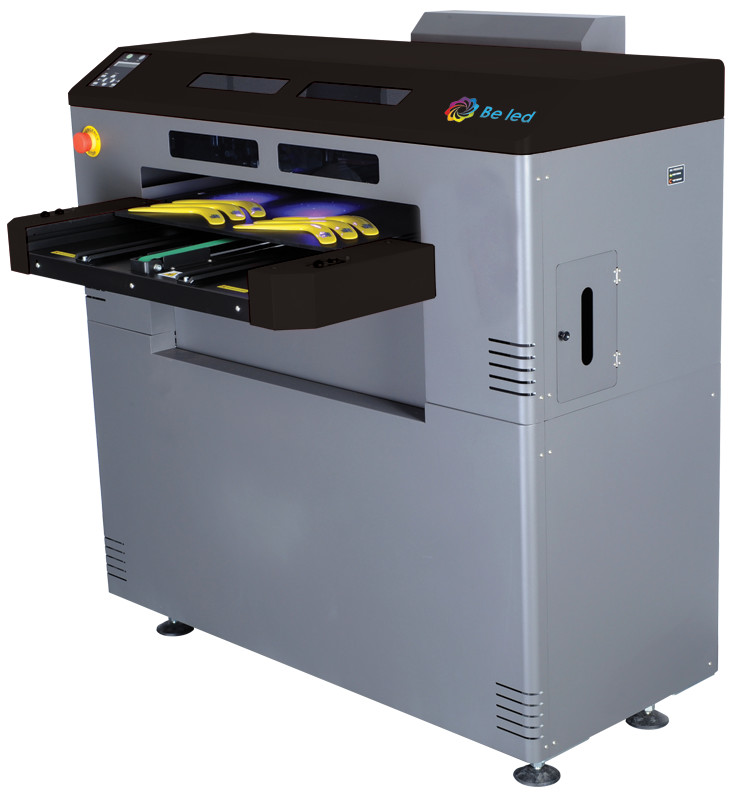 Small and medium format printers ILed2 and Beled will also be present, suitable for customizing gadgets and small objects and packaging thanks to the printing area of 295x575mm (iLed2) and 600x400mm (Beled) and a maximum thickness of 170mm and 300mm respectively. The printers have been designed to have a small footprint and can be used in any environment, in addition, the UV LED technology allows printing on almost any material.
At the stand of the Ser.Tec. group will be present also EvNetwork staff with the professional WhiteRIP RIP software this year, enriched with new features including the rip & print function to reduce processing time. Thanks to the interactive totem, you can try WhiteRIP directly at the fair with the EvNetwork staff available to respond to your requests on the software.
Ser.Tec. group staff awaits you at stand E09/F12 from 18 to 20 October 2018, register now for free access, places are limited!!!
Here's what you need to do to receive your admission ticket for Viscom Italia:
1) Enter your invitation code and register at this registration form. and insert the code 5097124658.
2) You will receive via email a PDF with the QR code as confirmation of your registration.
3) Print out the preregistration file you will receive by email.Notice: such file is your admission ticket for Viscom Italia, don't forget to take it along to the fair!
4) Use it at the turnstiles to enter the Exhibition.
Registration procedure - Open until 11.59 p.m. on October 12th 2018