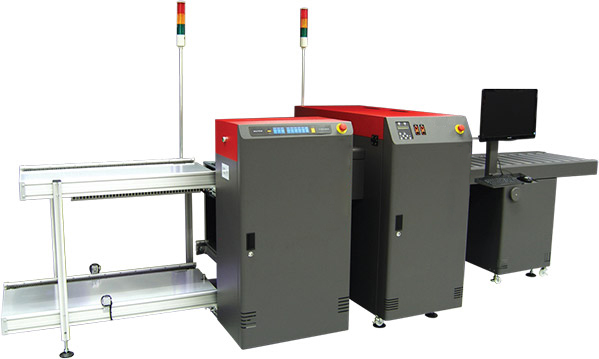 Industrial LED-UV Production mass customisation SMALL PARTS – INDUSTRIAL – PROMOTIONAL
The iUV600-LNE Series was designed for uninterrupted mass decoration to industrial parts and promotional items.
An auto cartridge loader feeds trays of products for decoration direct into the dual LED UV printer for fast printing and continuous in line decoration to a variety of shapes and sizes. Typically, parts with a maximum height of 150mm are loaded to trays 450 x 450mm in dimension, and up to 300 trays are fed through the printer and ejected to either a conveyor or stacker for final inspection and delivery.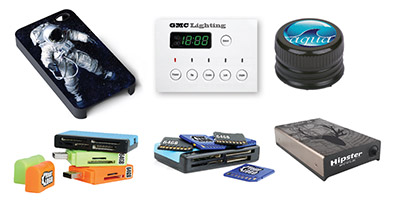 The LNE series will print all day/shift with minimal operator intervention and literally thousands of products can be printed continuously with variable data, barcodes or copy change per product.
Colour output is provided via a dual LED UV printer utilising 3.5ng min drop sizes at hi resolutions of 1440dpi with CMYK and optional white and clear inks.


Option 1 – 3 cartridge autoloader/manual unload conveyor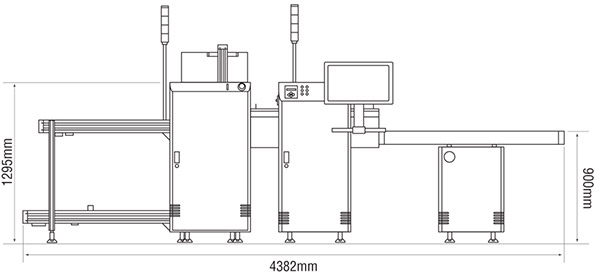 Max print area – 450 x 450 x 150mm(H)
Printer
Computer/monitor
White Rip
30 jigs to suit
1000ml inks CMYK
3 Cartridges
150 Trays
Conveyor manual
Auto height adjust
Auto cartridge loader
Option 2 – 5-7 cartridge autoloader/auto unloader

Max print area – 450 x 450 x 150mm(H)
Printer
Computer/monitor
White Rip
90 jigs to suit
1000ml inks CMYK
6 Cartridges
300 Trays
Auto loader
Auto unloader
Auto height adjust